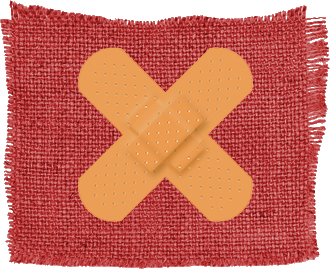 Join Strike Debt for a Week of Action to Declare a
Healthcare Emergency: It's a Matter of "Life or Debt"
March 16 – March 23
Main events in NYC
March 21: Strike Private Health Insurance
March 23: A Day of Free Healthcare and Education
Read about our latest purchase – $1 MILLION in Emergency Room debt
In the U.S., healthcare is a bankrupt system run on debt:
62% of personal bankruptcies are linked to medical bills. ¾ of people who declare bankruptcy due to medical bills had health insurance when they incurred those bills.
86% of doctors begin their professional lives with medical school debt. This debt limits medical school to the upper classes and forces even socially-minded young doctors to choose lucrative specialties. The restrictive cost of nursing school further reduces the availability and quality of primary care.
Community hospitals deemed "unprofitable" are being closed left and right because they have fallen too deeply into debt.
These debts are literally killing patients, students, providers and communities. They deepen the already entrenched inequalities that divide races, classes, and genders. Our healthcare system doesn't make us well; it prolongs our illnesses in the name of profit.
In reaction to this system, Strike Debt's Rolling Jubilee initiative will make a big announcement in March. We have bought and abolished a large amount of medical debt. Though this will provide real relief to thousands of people who need it, it is only crumbs in light of the 70 million who still owe money on medical bills.
We want to use the attention this buy will generate to highlight the profound inhumanity and inequality of our medical payment system and to create a vision of a world where healthcare is truly treated as a right. We demand the cancellation of all medical debts and a radically transformed healthcare system based on everybody's need for wellness and not the 1%'s desire for wealth.
Strike Debt is calling for a week of education and organizing culminating in a day of action in New York City on March 23.
If you'll be in New York, join us!
Thursday, March 21 – at Bryant Park
4pm – Rally, march and protest the private, for-profit health insurance companies.
Livestream coverage: @ows_casper – http://ustre.am/PArT
Saturday, March 23 – at Washington Square Park & Judson Memorial Church
9:30am – 1:30pm – Health fair with free healthcare, education & legal advice
2pm – 5pm – March and speak-outs to highlight community hospital closings
5:30pm – 7pm – Continuation of health fair!
If you won't be in New York, join us in bringing this action everywhere! Wherever you are,
Protest a closed community hospital
Support a struggling community hospital
Protest a private insurance company
Protest a pharmaceutical company
Do a creative direct action!
Organize a healthcare or debt speak out
Organize a free health screening or health fair
Organize free legal advice and debt/financial guidance
Provide free education about debt and/or healthcare
Wear a red square; or just wear red!
Call or email an insurance company – demand justice, share your outrage, tell them your story
Document yourself taking action & put it on our tumblr
Some helpful slogans and messages:
Healthcare: a Matter of Life or Debt
Debt on Arrival
End Medical Debt
Strike Medical Debt
Healthcare is a Human Right
Medical Knowledge Put Me into Debt
Single-Payer Now
Medicare for All
Isn't Being Sick Bad Enough?
Cause of Debt: [Heart Attack, Diabetes, Private Hospital]
Hashtags for the action: #lifeordebt #M23 #strikedebt
Contact: rjaction@strikedebt.org
www.strikedebt.org, www.rollingjubilee.org
____________________________________
Solidarity Actions
Saturday, March 16 – Southern California Library
1pm – Hood Health Fair and People's Assembly
6120 S. Vermont Ave., Los Angeles, CA 90044
Saturday, March 16 – Earl K. Long Medical Center
6:45pm – Shine the Light – Earl K. Long Medical Center Candlelight Vigil
5825 Airline Highway, Baton Rouge, LA
Wednesday, March 20 – Albany Medical Center
4:45pm – Protect Our Health, Not Their Wealth!
47 New Scotland Ave, Albany, NY
Thursday March 21 – McKeldin Square (Baltimore, MD)
4:30pm – End Medical Debt Rally – Health Care is a Human Right
Contact: HealthcareisaHumanRightMD@gmail.com
Sunday, March 24 – St. John's Queens Hospital
1pm – Protest Against Hospital Closings
90-02 Queens Blvd, NYC