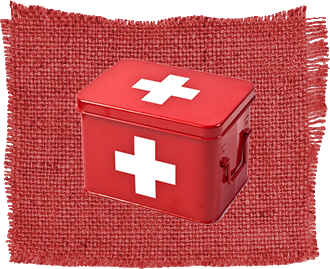 The Rolling Jubilee team has some big news!
We are very happy to announce that we have completed our second purchase of medical debt. This time, we bought and abolished over $1 million in debt from emergency rooms in Kentucky and Indiana. The average debtor owed around $900 and we will be abolishing the debt of over 1,000 people! We are sending the letters to the debtors as we type this. We are very concerned with the privacy of debtors, but if any of them come forward and want to share their stories, we will make them public.
This will be the second in a series of purchases of medical debt. For each one, we will announce it on this blog with extended details.
We've also been working long and hard to make sure our finances and operations are as transparent as possible. The all-volunteer Board of Directors, along with the RJ sub-committees (tech, messaging & debt buying) and countless activists throughout the Strike Debt and Occupy Wall Street networks have been working diligently to ensure the Rolling Jubilee accomplishes its mission with dignity, transparency and political effectiveness.
From the beginning of the project over six months ago we have been very clear about three things we want from this project: (1) to provide some real relief for those around the country who are struggling under the crushing burden of debt; (2) to change the conversation around debt and austerity; and (3) to help advance debt resistance as part of a larger movement capable of bringing about a profound transformation of our economic system.
When we launched in November we expected to raise $50,000. Instead we raised over $500,000. We expected to get some press and attention, but we didn't expect to get hundreds of interview requests and thousands of emails from debtors around the country describing their plight. This outpouring of support has moved and inspired us.
With a focus on transparency and a policy of humble indebtedness to our donors, supporters and the public, we decided to release the following on our newly launched transparency page:
FY12 CPA audit (in process, will be forthcoming ASAP)
Quarterly financial reports (in process, will be forthcoming ASAP)
Names of Board of Directors
Board of Directors meeting minutes
Financial Policy
Redacted purchase agreements
Debt buy summaries
It is our hope that these documents offer some insight into the very complicated operations of Rolling Jubilee. (In case you haven't seen it yet, please check out the interview our lawyers did with Tax Analysts in February.)
Our financial documents will show our transactions over the past few months. We decided to put aside 10% of our donations in reserve, and have spent some initial money on start-up costs: CPA fees, consulting fees, insurance fees, registration paperwork, etc. Going forward, we expect these costs to be significantly minimized; most of the remaining money will go directly to buying and abolishing debt. We still expect to abolish around 20x what we raised: which would be nearly $12 million.
If you are wondering why we have not spent all of the funds we raised on debt yet, fear not. We are proceeding with care and caution, and more announcements will be made and actions planned in the coming months. A significant amount of due diligence must be done on each portfolio and we are weighing our options carefully. We think it's more important to spend donations well–on debts that will actually help people–than spend them quickly. Each portfolio of debt we buy also provides an opportunity for public education and political momentum, and we hope to use these opportunities as wisely as possible.
When starting Rolling Jubilee we committed to buying medical debt first and foremost, wanting to call attention to the profound inhumanity and inequity of our for-profit healthcare system. We have spent a great deal of time learning about the medical debt market, and the healthcare industry at large. It is an industry designed to confuse, overwhelm, and exploit. Though one in three people have medical debt, very few know that their debts are for sale on the secondary market, nor do they realize that old medical bills can negatively impact their credit scores, often with disastrous consequences for their financial well being. Even some people in the industry agree that medical debt should not exist (and of course it doesn't in most industrialized countries). It's also hard to purchase. Unlike credit card or payday loan debt, it is usually sold by hospitals and practitioners to local debt collectors, sometimes in bundles or by physicians groups. Because we don't want our purchases limited to New York, we have to work locally and regionally rather than in the national market. This means building relationships, one at a time.
We are thrilled to be helping so many people. But we are not naive. We know this won't fix a broken and unjust system. Our health care industry reflects all that is wrong with the world today: a basic right (the right to take care and be taken care of) has become a commodity. People are made to suffer twice, first from injury or illness and then financial extortion. We are all forced into debt while private insurance companies, banks and real estate moguls profit off of our misery. We refuse to accept this. We want to use the attention these buys will generate to have an impact on the struggle for real, free, accessible healthcare for the 99%. There are real solutions being proposed as alternatives to Obama's Affordable Care Act: a single-payer healthcare system would save the U.S. $400 billion dollars every year; even just expanding Medicare to all would save $68 billion by 2020. Creating a public alternative or single-payer system are some of the many ways to strike debt.
We have been working for months with allies and activists in the healthcare industry, and we are calling for a week of education, organizing and action to declare a Healthcare Emergency: It's a Matter of "Life or Debt", culminating in two days of action in New York City on March 21 and March 23, with solidarity actions happening in cities across the country.
If you'll be in New York, join us! If you won't be in New York, join us in bringing this action everywhere! Wherever you are,
Protest a closed community hospital
Support a struggling community hospital
Protest a private insurance company
Protest a pharmaceutical company
Do a creative direct action!
Organize a healthcare or debt speak out
Organize a free health screening or health fair
Organize free legal advice and debt/financial guidance
Provide free education about debt and/or healthcare
Wear a red square; or just wear red!
Call or email an insurance company – demand justice, share your outrage, tell them your story
Document yourself taking action and put it on our Tumblr!